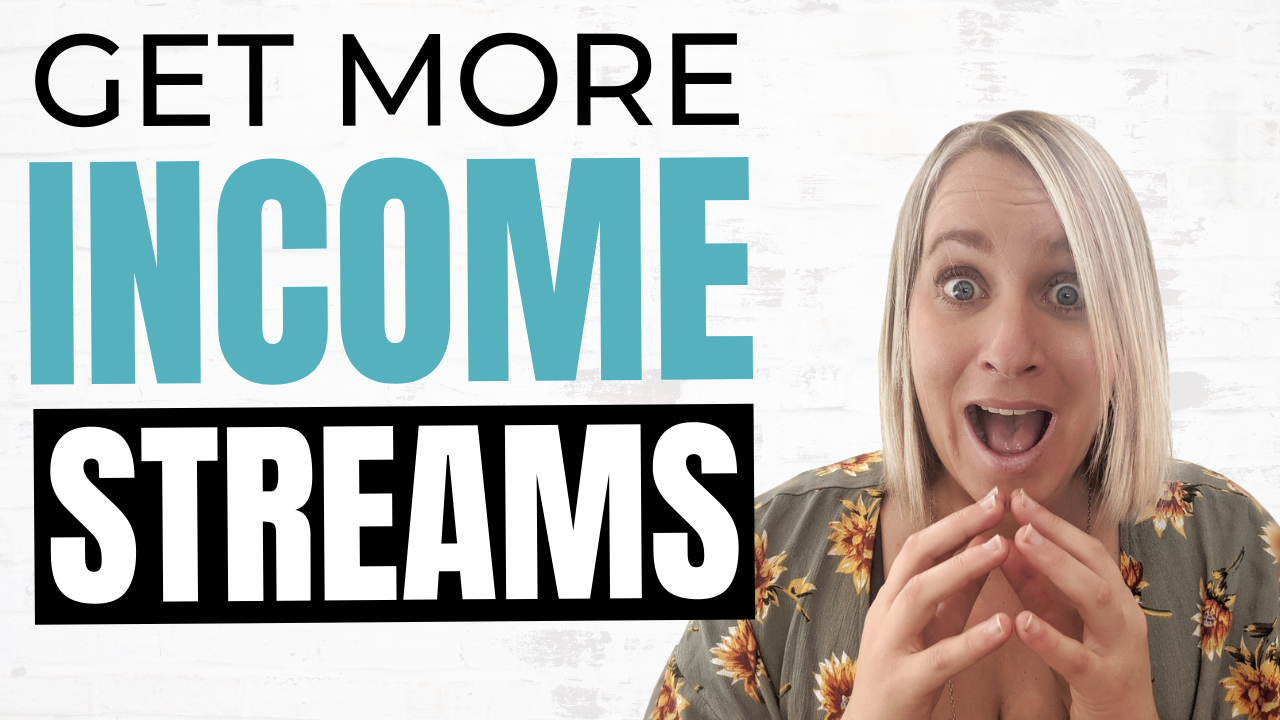 Income streams Ideas // 6 Ideas for your Health Business
As an entrepreneur, you're responsible for a lot - paying your bills, creating your own pension, business expenses and any assistant or team members that you may have. And what that means is you have a lot of responsibilities when it becomes to money. What this means is you really want your money to be coming from more than one place because the truth is business isn't always steady especially right now when everything is up in the air.
I have eight different income streams and on any given day there is money coming into my account. I have so many different income streams that even when I'm not working or even when I'm on vacation, there is still money coming into my bank account, which kind of makes me feel warm and fuzzy and trust me, it helps me sleep at night.
Here are 6 ideas for income streams:
1) Private coaching
If you're a new health coach, this should be your primary income source and that is because you can charge a much higher ticket for private coaching than you can for an online course or group program. And honestly, it really takes about the same amount of energy to sell something that is $5,000 versus $500 so you might as well put your energy into something that's going to build your income, build your business and make you money.
I do recommend that you start with private coaching, even if that's not your long-term goal. Even if you want to run group programs, online courses or a monthly membership, I still highly recommend that you start with one on one coaching. Private coaching is going to help build your experience and your bank account and also get you client testimonials so that you can make sure that your method actually works.
2) Add value to your private clients
If you're a functional health coach and you're running labs, labs are a great upgrade for your private coaching. If you do essential oils, you could offer to add on an essential oil starters kit or you could maybe add an essential oils consult.
I really encourage you to always have specific ad-ons that help add value and help add money to your private coaching. This can also include creating a low price offer that you can discount as part of a flash sale. This is something that is a small ticket items, priced below $50 for a one time fee. This could be an ebook, a mini course, a training, or a meal plan workbook.
3) Supplements
If you're a health coach, you're likely going to be recommending supplements for your clients. So you want to make sure you make a commission on this. I really like Fullscript because it's easy and low maintenance. Other supplement dispensaries Emerson Ecologics and Natural Partners.
4) Group programs
This is by far the primary way that I was able to scale and grow my health coaching business in such a short time. I love group programs because you can reach more people, you can make more money without trading more of your time and burning out. The other thing I love about group coaching is that you can accommodate people at a lower price point who maybe normally wouldn't be able to afford your higher ticket offer.
Make sure to download my checklist, Profitable Group Program Checklist. I give you my whole strategy for how to create, launch and monetize and validate, so make sure it's going to work before you sell it. I give you that all in the checklist.
5) Affiliates
Affiliates are something that we should all set up because they are a very passive income stream. You want to make sure that you only promote products that you truly believe in otherwise you're not being authentic. Another alternative is you can set up an Amazon store of things that you recommend or your favorite things. Now you don't get a huge commission from Amazon and you may just get like an Amazon gift card like every few months, but if you like to buy things on Amazon, then that like little gift certificate is totally worth it.
6) Run a live workshop
Maybe there's a topic that you know your audience really wants to go deep on and you can teach that in a live workshop. And what you can do is sell it live at a lower price point - the people who sign up initially get it cheaper and then once you have it recorded, you can resell it at a higher price point. This is also something that could work well in a flash sale.
My challenge to you is just to go set up one more income stream, even if it's small. Go do it now and then come back and let me on Instagram how it goes – just DM me and I'll write you back!