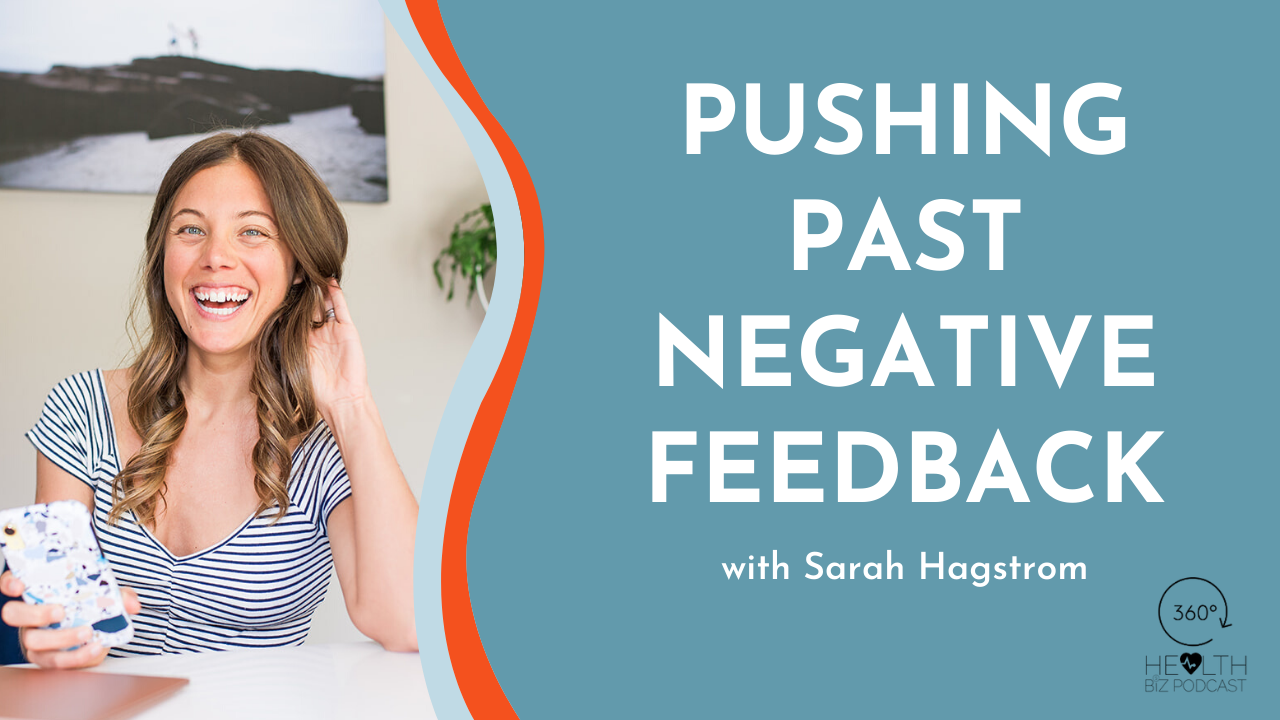 How to Deal with the Haters & Negative Feedback with Sarah Hagstrom
It would be great if we could put ourselves out into the world, show up for our clients and get nothing but 5-star reviews and positive comments. But unfortunately, that just isn't the reality of being an online health coach.
The reality is, the more you speak your truth and be your authentic self, the more people will have something to say about it. In today's episode of the 360 Health Biz Podcast, we are joined with Sarah Hagstrom to let us in on how she deals with negative feedback and the haters.
In this episode, we talk about:
- there is no plan B so you have to push through whatever plan A has in store
- focus on the positive
- how call out the haters (in an indirect way)
- why the negativity rarely has to do with you
- keeping track of your wins
At the end of the day, it takes a lot of courage to show up online and share yourself for the world to see. The people that are throwing shade are hiding behind their screen and their cowardly user names. Because no matter what you do, the "haters going to hate hate hate" regardless. But you're only going to come out on top if you're able to push past it and rise above them.
Sarah Hagstrom is a business coach for online health coaches; she helps them create and sell their programs online. When she finally cracked the code on her plant-based health coaching business, she knew she had to help other coaches do the same.
Get Sarah's freebie, What to post on social media to attract your dream clients as a wellness coach
Connect with Sarah:
@Sarah_Hagstrom
Connect with us:
@360healthbizpodcast
@kendraperryinc
@sleeplikeaboss_