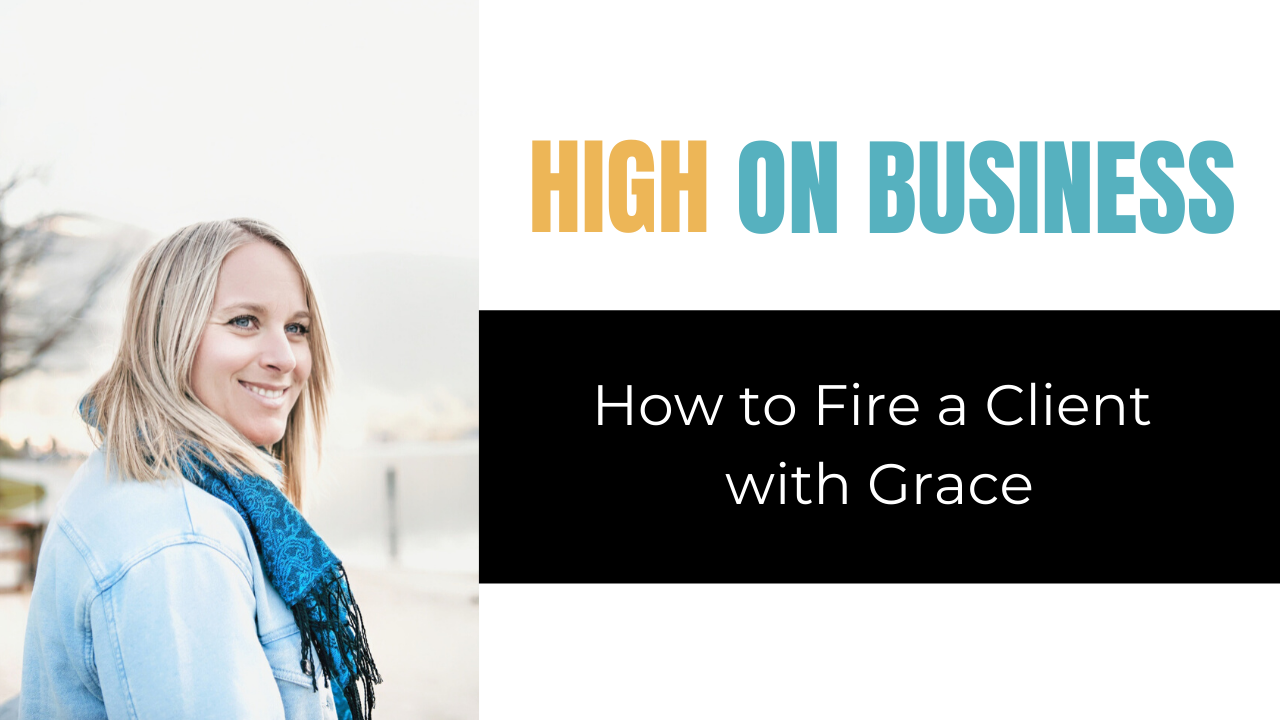 How to Fire a Client with Grace
It's never easy to breakup with someone, especially when that someone is your client. And the longer you are in business, the more you will realize that you have a few clients that aren't a good fit. So what do you do when a client unhappy with their coaching experience?

The more years I've been in business, the longer my contract gets. This is because every time I have situations with a client, I have to add something to the contract. In this episode of High on Business, I talk about one particular client I had to fire because she was rude to my assistant on multiple occasions. She got quite rude to the point that she even called me a thief and a scam. The combination of harassment and being rude simply isn't tolerated and it's clearly stated in my contract that is not acceptable behavior.

This episode discusses:
- the longer you're in business, the longer your contract gets
- 5% of your clientele are going to cause 95% of your problems
- language of letting go
- my experience with interesting clients
The truth of being a service based business is that 5% of your clientele are going to cause 95% of your problems. Because if they know they can get away with something, they're going to continue to get away with it if there is nothing in place to stop them. So it's really important to recognize when someone is just not a fit. And for your sanity, it's important to realize that when somebody is out of line and they don't deserve your services or your time.

I've definitely taken on some interesting clients when I was new and starting out. And this is tough because you need money and you want clients, but if you take on people that you intuitively have a bad feeling about, it will likely cause you nothing but grief and you're probably going to regret it.

So what happens when you run into a situation where you have to let a client go? You want to remain calm, and simply say "this professional relationship is not going to work out. It doesn't look like I'm going to be able to help you." It's your choice whether you want to offer a refund if you're going offer it. But if it's in your contract that you don't have refunds, then you're not obligated to.

Just like breaking up with someone in a romantic relationship, breaking up with a client is a tough thing. We care deeply about our clients and want them to succeed, it's why we are in the coaching business to begin with!

Part of on boarding clients is making sure they're a right fit for you (so you don't have to fire them later). This means you want to make sure they fit your niche. Not sure of your niche yet? Then you definitely want to download my super juice Niching Workbook. Download the workbook here.