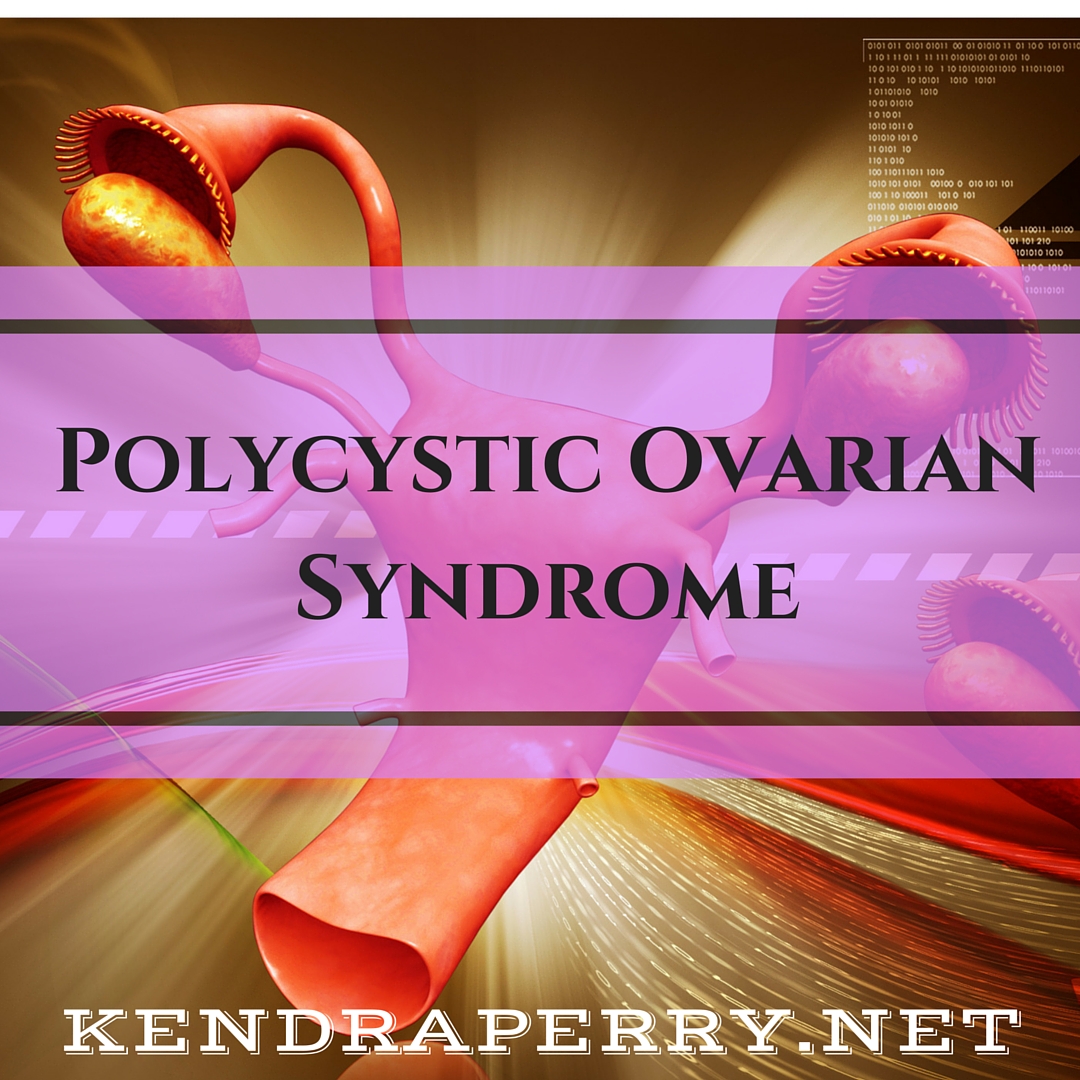 Polycystic Ovarian Syndrome – Everything You Need to Know
What is PCOS? PCOS stands for Polycystic Ovarian Syndrome and to be diagnosed you must have at least two of the following criteria;
• Irregular or absent menstrual periods
• Elevated testosterone or other androgens
• Cystic ovaries
Up to 15% of women suffer from this condition. It is considered the leading cause of infertility in women in the Western world.
This condition is not very fun and I truly feel for every woman who is struggling with it. According to conventional medicine there is no cure for PCOS. Generally a physician will prescribe birth control pills to regulate sex hormone production. Birth control pills can also reduce free testosterone which can alleviate symptoms from increased androgen production.
If the woman is attempting to become pregnant, she may be referred to a fertility specialist.
Some women may undergo surgery to remove ovarian cysts. While this process may reduce testosterone levels and regulate ovulation, it may leave damaging scar tissue and many times the effects of the surgery only last a few months.
Unfortunately, none of these options addresses the root cause of the condition and the progression of the disease will continue if no interventions are made.
While testosterone and other male hormones are a huge driver of PCOS, estrogen and progesterone are important as well. They need to be in proper balance with testosterone in order to effectively regulate the menstrual cycle.

How Do You Know You Have PCOS?

Common symptoms associated with PCOS include;
• Infertility
• Irregular or Absent periods
• Scalp hair loss
• Acne
• Facial hair growth
• Inability to lose weight
• Oily skin and/or hair
• Irritability and/or anger
How PCOS Disrupts the Menstrual Cycle

In order to understand how this condition affects a woman's cycle, it is important to understand how a normal, healthy cycle progresses throughout the month.
The first day of the menstrual cycle is the bleeding phase. During a woman's period, estrogen and progesterone are at their lowest levels. During this time, the lining of the uterus is shed for the first 3-7 days of the first half of the menstrual cycle. The first half of the menstrual cycle, from Day 1-14, is called the Follicular Phase.
After bleeding stops, estrogen begins to rise. Estrogen, which is a growth hormone, begins to build and thicken the uterine lining. During this phase the Pituitary gland secretes the Follicle Stimulating Hormone (FSH) which causes the growth of between 3 and 30 follicles, each of which contains an egg.
Eventually FSH starts to decline and only one of the follicles continues to grow. The other follicles decay and breakdown.
When the Pituitary detects this shift, it secretes Lutenizing Hormone (LH), which causes the follicle to rupture and release the egg inside. This occurs at day 14 and is called Ovulation. During ovulation, testosterone surges and estrogen begins to drop.
If that egg is not fertilized after 24 hours then the egg turns into the corpus luteum and begins to break down. As it breaks down, it secretes progesterone, making it the dominant hormone of the second half of the menstrual cycle. This phase is called the luteal phase. As progesterone levels begin to fall, this triggers the shedding of the lining and the cycle starts over again.
The cycle generally lasts 28 days but can be up to 35 days in some women.
How Does PCOS Mess With This cycle?

It's not completely clear how this occurs but there are a few ways depending on the woman in question.
1. Women with PCOS typically have low levels of Sex Hormone Binding Globulin (SHBG). SHBG is responsible for binding to hormones and making them inactive. This could result in increased levels of testosterone. Low levels of SHBG decrease the rate of conversion from testosterone to estrogen. Low levels of estrogen may result in poor signalling to the Pituitary gland leading to irregular cycles.
2. High levels of testosterone can also block the effects of progesterone and estrogen, disrupting the cycle.
3. If there is a Pituitary problem present, FSH and LH may not be secreted as they normally should. Typically, the ratio of FSH to LH is 1:2 but in women with PCOS it is 2:1.
The mechanism driving PCOS likely varies for each woman. What we do know is that insulin resistance plays a large role in PCOS. Whether the PCOS causes the insulin resistance or insulin resistance drives PCOS is unclear.
Insulin resistance plays a huge role in androgen metabolism, causing a women to prefer androgen production over estrogen production. Anytime I see elevated DHEA or testosterone in a woman on a hormone panel, I always focus on blood sugar control.
70% of women diagnosed with PCOS are also insulin resistant according to this study. PCOS needs to be taken seriously as it predisposes women for coronary artery disease later in life.
What is Insulin Resistance?

Insulin is a hormone made in the beta cells of the pancreas. Although it has many jobs, it is known for its ability to manage blood sugar levels. When you eat a meal, sugar levels rise in your blood. Insulin is then secreted to usher sugar into the cells where it can be used for energy.
Without insulin, you would die. Insulin is the only way for sugar in your blood to get into the cells where it can be used. Insulin becomes an issue when you continually eat foods that push the blood sugar too high. Refined sugar and processed carbohydrates require little breakdown and go straight into the blood, elevating blood sugar levels higher than what the body likes. The body overcompensates by pushing out extra insulin which can then drop blood sugar levels too low, causing you to crash and crave more sugar and carbs, starting the cycle over again.
If a person continues to consume sugar and carbs, the cells are constantly being bombarded by insulin knocking on the door trying to push sugar in. At some point, the cells stop listening to insulin knocking and become resistant. This means sugar levels rise in the blood and the cells don't receive it for energy.
So that sugar levels don't get dangerously high, sugar is then sent to the liver to be converted in triglycerides. That can lead to increased weight gain, especially around the abdomen.
A sign that you might have insulin resistance is getting sleepy after a meal. The conversion of sugar into triglycerides uses a lot of resources and the result is your energy levels crashing.
Any treatment plan for PCOS needs to involve careful attention to blood sugar levels and unwinding insulin resistance. How do you do this?
I plan to discuss solutions for PCOS in next week's blog post. See you then!