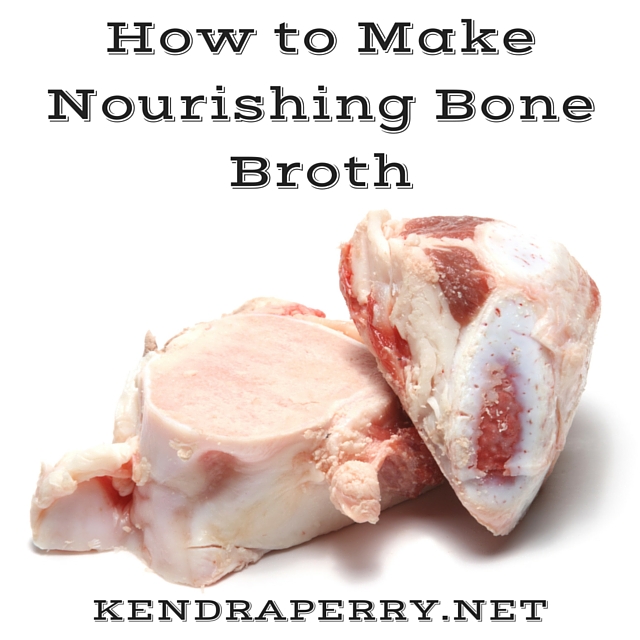 How to Make Nourishing Bone Broth
Bone broth is good stuff. Based on my research, I think bone broth may be the most important thing for optimal digestive function and overall health. Not only is it rich in nutrients and mineral but it's super cheap and easy to make. You have no excuse not to include this stuff in your daily life!
Why is bone broth the shiznat?
Bone broth is nutrient dense, easy to digest and it also taste good. The stuff is super high in minerals like, phosphorus, magnesium, calcium, silicon, sulphur, and much more. It also contains many healing components such as collagen, praline, glutamine, glucosamine and glycine.
The simmering of the bones in water allows these things, which make up the bone, to become infused in the water and bioavailable for you and me to eat. All the nutrients and minerals are amazing for healing the gut, rebuilding tissue, supporting growth and reducing inflammation. As far as I'm concerned, bone broth is an absolute super food.
There is no need to spend stupid amounts of money on expensive supplements when you can just have a cup of bone broth every single day.
Sally Fallon, founder of the Weston A. Price Foundation, believes the bone broth is not only necessary for adults, but it integral to the proper development of children and pregnant women.
The collagen and gelatin in bone broth are the source of the broth's immune boosting properties. Collagen is a protein which is found in connective tissue. When the collagen is broken down, such as in the simmering of bones, you get gelatin.
What is gelatin good for? Dr. Francis Pottenger, a famous researcher, who did experiments with cats and the affects of modern foods on their health and development, found bone broth to be helpful with the following conditions;
• Helps reduce food allergies and intolerance
• Aids in the healing of irritable bowl syndrome, Crohn's disease and Ulcerative Colitis
• Helps reduce the appearance of wrinkles and gets rid of cellulite
• Heals leaky gut and gut inflammation
• Promotes tissue growth, especially in pregnant women and children
• Prevents bone loss
Bone broth is a staple in traditional diets. It was considered a scared food because our ancestors knew that without proper nutrition, they would not survive. These days, people throw the bones away, often choosing boneless cuts of meat for convenience. Now you know something other people don't. The bones are the most important part of the animals and you need to get some. The good news is bones are cheap. Since no one else wants them, you can purchase them from the butcher without breaking the bank.
If you order your meat in bulk, request to get the bones as well. You can go to any butcher and ask if he/she has some bones you can buy. Keep the chicken carcass when you cook a whole chicken. Order a whole fish and save the bones. Try to have a little store of bones in your freezer at all times. This way you can always have some bone broth on the go.
I like to add in veggies when making my bone broth. My advice is to save all the odds and ends when you cut up any vegetables. I usually keep the ends of carrots, onion skins and whatever stuff I would normally throw in the compost. I keep these stuff in a container in the freezer to use when I make a batch. This way you don't need to spend extra money buying veggies to put in your broth
Here is my recipe for delicious and nourishing bone broth.
[yumprint-recipe id='3′]