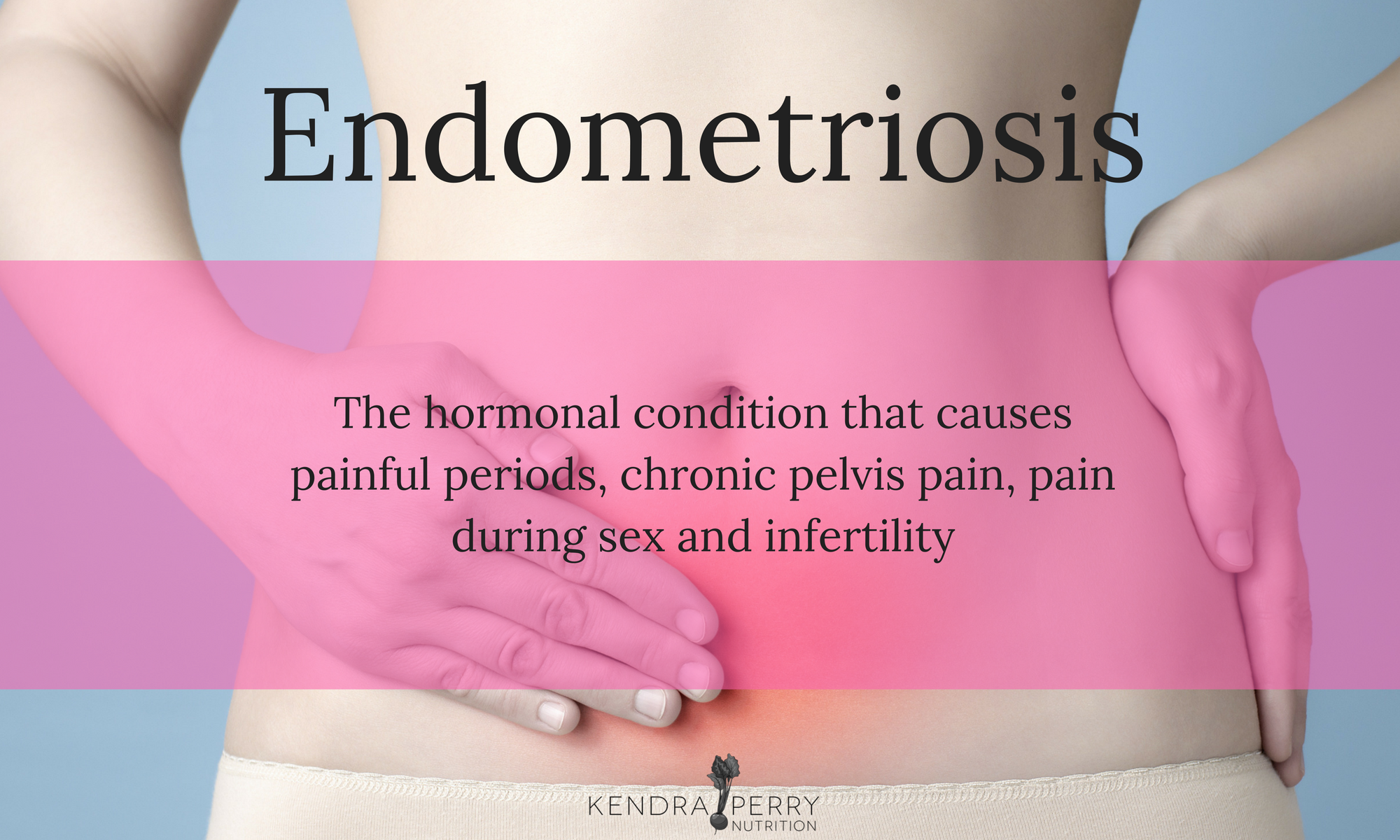 Endometriosis – A Common Cause of Infertility, Painful Periods and Painful Sex
Have you been struggling with extremely painful periods, chronic pelvis pain or pain during sex? There are a number of reasons why periods can cause painful cramping, but endometriosis is a common culprit.
During the first half of the menstrual cycle, estrogen is the dominant hormone.Estrogen is a growth hormone and stimulates the growth of the uterine lining. Once an egg is released and not fertilized, estrogen starts to decline and progesterone becomes the dominant hormone in the second half of the menstrual cycle.
As the egg breaks down and becomes the corpus luteum, progesterone is given off. Both estrogen and progesterone reach their lowest levels just before the beginning of menstruation. This is what signals the start of bleeding where the lining of the uterus is shed for the next 3-7 days.
Endometriosis is a condition which tissue that normally grows inside the uterus instead grows outside it. The most common places in the body this tissue can grow is the abdominal cavity where it can land on the peritoneum, the thin layer that covers the inside of the abdomen, the ovaries, and fallopian tubes. This tissue has also been found in the knee and the nose, strangely enough. The body in it's ultimate wisdom attempts to contain the growth by forming a cyst around the tissue. Then every time a woman has a period, this tissue proliferates and may lead to a ruptured cyst.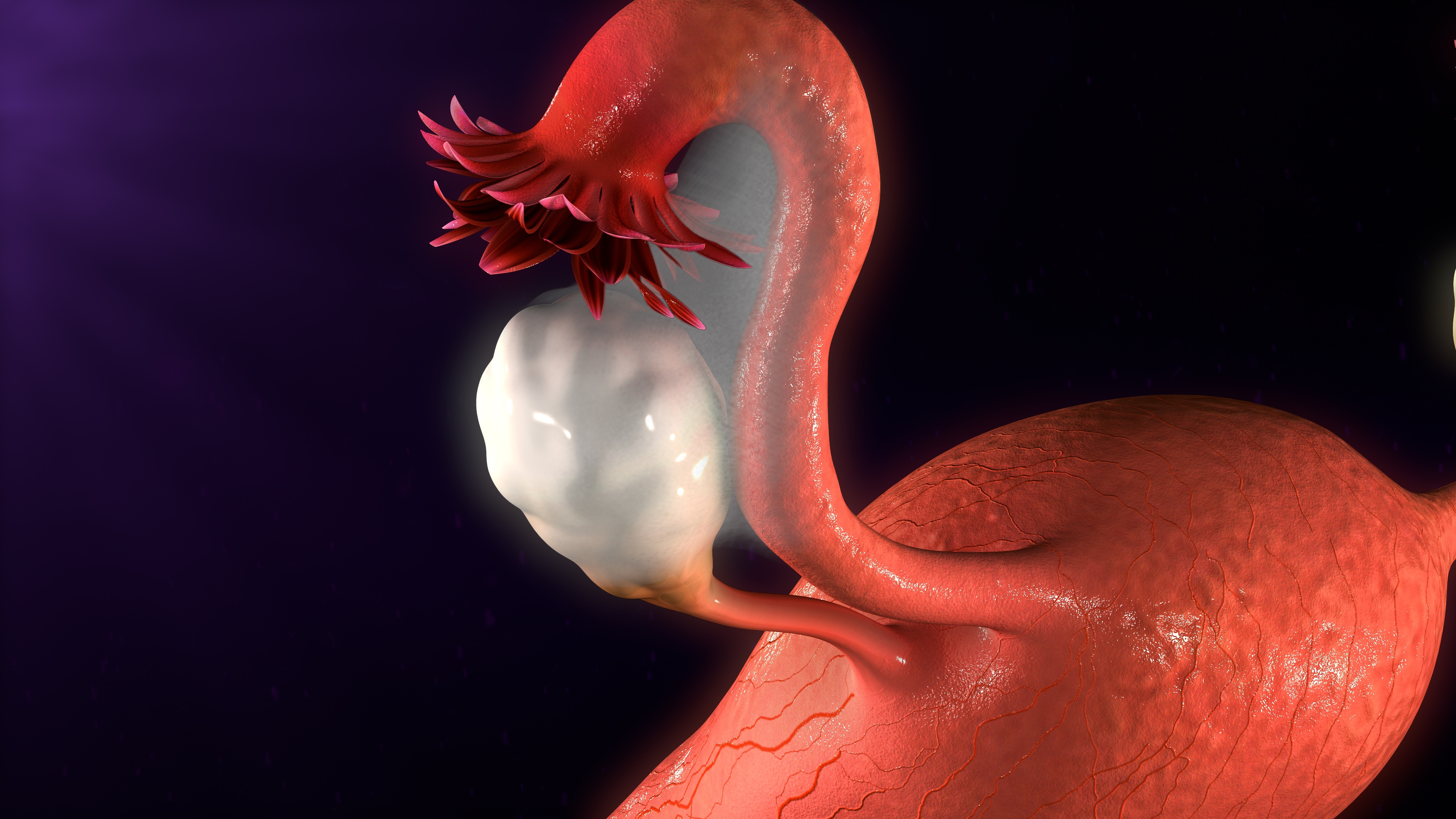 Like the lining of the uterus, the misplaced endometrial tissue is triggered by the same hormonal shift that begins the menstrual cycle (ie. low estrogen and progesterone). This tissue will then also shed and bleed. The blood, which is trapped in the abdomen, is irritating to the nerves in the abdomen, causing much of the pain associated with endometriosis. Some women experience chronic pelvic pain while others only experience pain during their periods. In certain cases, women experience no pain at all. The latter case can delay diagnosis and likely accounts for many undiagnosed cases. Statistics say 10% of women suffer from endometriosis but this is likely lower than the reality.
Over time the abnormal shedding can cause chronic inflammation and lead to scar tissue development. This abnormal cell growth will also instigate an immune response that can perpetuate the problem.
What Causes Endometriosis?
There is no concrete answer but there are many theories. In my experience, this condition is largely related to excess estrogen production. Since estrogen is involved in the growth of endometrial tissue, when it occurs in excess it can stimulate the over growth of the tissue.
Other factors that are likely involved in endometriosis are:
Liver congestion (poor liver clearance can lead to elevated estrogen)
Gut dysfunction (gut flora and estrogen are intimately connected – ie. the estrobolome)
Processed foods (These are high in toxins and soy which mimic estrogen in the body)
Excess carbohydrates (Like pasta, bread, crackers and sugar, which mess with insulin and can lead to excess estrogen
Dr, Stacey Roberts, natural fertility expert, mentioned that endometriosis may actually be an autoimmune process. According to this study, among 59 women who had a laparoscopy indicating endometriosis, 28.8% tested positive for antinuclear antibodies (a marker for autoimmunity).
The autoimmune connection is explored in detail in this scientific review. The authors conclude that endometriosis fits most of the criteria for autoimmune disease including blood markers of inflammatory cytokines and tissue specific autoantibodies. It seems endometriosis occurs with other autoimmune conditions such as Hashimoto's Thyroiditis and inflammatory bowel disease.
Who is At Risk for Developing Endometriosis?
Women on hormonal birth control that leads to elevated estrogen (ie. the Mirena IUD can cause elevated estrogen
Women with polycystic ovaries who do not menstruate. This means there is no progesterone opposing estrogen which allows estrogen to work overtime
Women who are highly stressed, which causes low immune function making the body unable to deal with the out of control cell growth
Women who are exposed to environmental estrogens (ie. BPA plastics and chemicals in beauty products and household cleaning products)
How is Endometriosis Diagnosed?
Typically it is diagnosed through an ultrasound but this technique can often miss tissue growth that is hidden and lying deeper in the body. Some experienced physicians can find it using a physical examination, where they can pinpoint the adhesions and lesions in the abdomen. Laparoscopy, a surgical procedure, can also be used to identify lesions.
Long Term Complications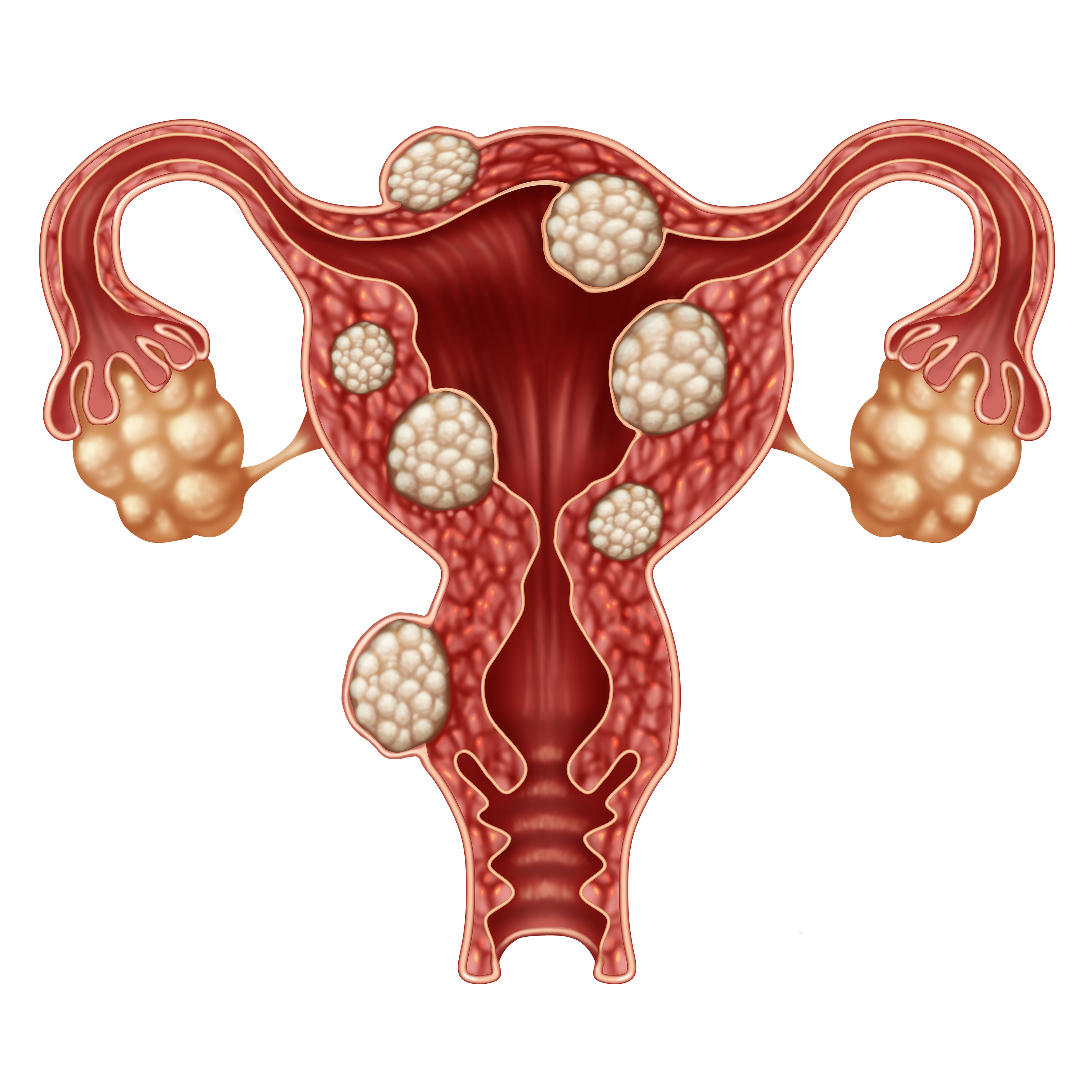 Unfortunately, endometriosis can lead to infertility issues. It can lead to scarring and damage of the filopian tubes which can make it incredibly difficult for a woman to become pregnant naturally.
If the fallopian tubes are damaged or altered in their function then this can set the stage for an atopic pregnancy. Up to 30-50% of women who have endometriosis may experience infertility, according to American Society for Reproductive Medicine.
In extreme situations it can perorate the bowel and lead to complications with digestion. This only occurs in very severe cases.
How Does Conventional Medicine Treat Endometriosis?
1. Surgerical Excision – This involves going in and removing overgrown tissue. This can be extremely helpful in removing adhesions and lesions but does little to address the root cause. If this is the only treatment used, adhesions may develop again. Surgery works best if it is used with natural therapies to prevent future tissue proliferation.
2. Progesterone Cream – Progesterone opposes estrogen and inhibits the growth of endometrial tissue growth. Lesions can be resistant to progesterone so typically high doses are needed. This treatment does not generally work on its own.
3. Hormonal Birth Control – This is the standard treatment as it suppresses ovulation and prevents the growth of the uterine lining. Again, this treatment fails to address the root cause and can mask other hormonal conditions. A woman cannot be on the pill indefinitely, so once she comes off it, she is likely to experience other hormone disorders that have been left untreated over the years.
4. NSAIDS OR Naproxen – This can help reduce pain associated with endometriosis but does nothing to deal with the problem. These drugs can cause many issues when used long term. They are known to stress the liver and thin the lining of the gut, even when only used once a month.
Can You Treat Endometriosis Naturally?
The good news is that there is a lot you can do to prevent endometriosis from continuing to occur. One of the most important starting points is to have your hormones tested via saliva or urine. I am not a huge fan of blood testing as it gives you a very limited piece of the overall picture.
In next few week's blog posts, I will discuss some of the most effective diet, lifestyle and supplements therapies for dealing with endometriosis and preventing it from messing with your fertility. If you would like to learn more about the hormone testing I do and how it can help optimize your menstrual cycle and fertility, please book a free 20 minute consultation to speak with me directly. You can do that here.
Do you have experience treating endometriosis naturally or conventionally? Tell me about your experience in the comments below!
Listen to me discuss this article in the video below!