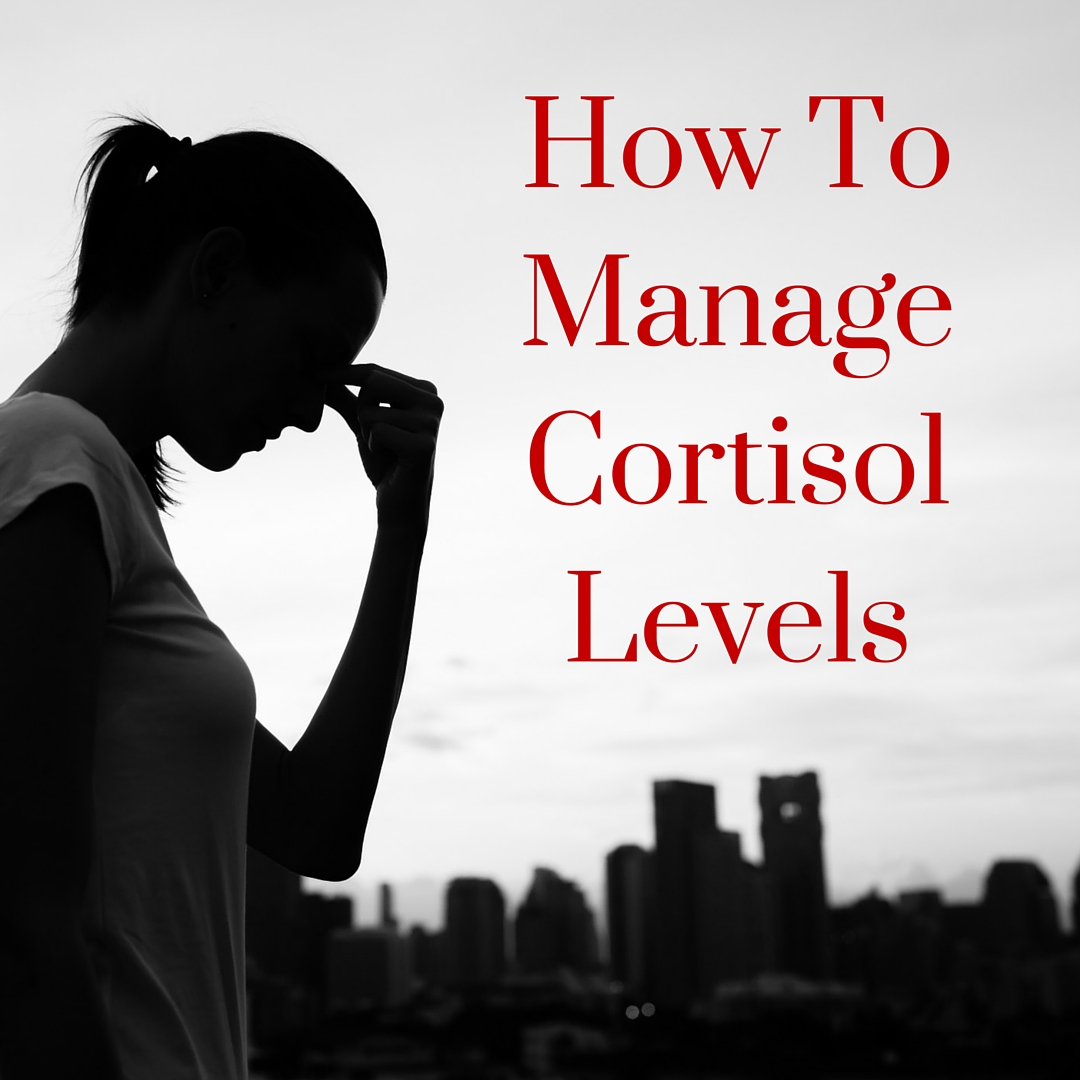 Cortisol – Is Yours High or Low? And How To Manage It
Cortisol is getting a lot of attention these days. It's clogging up my Facebook news feed. Mostly, people are hating on cortisol. It has a bad reputation for making us fat, wired and totally crazy. But cortisol is not all bad. In fact, cortisol is necessary for our survival and without it we would die.
What is Cortisol?
Cortisol is a steroid hormone. It is produced in the adrenal cortex of the adrenal glands. Cortisol has a variety of roles in the body but we know it best as a survival or stress hormone.
When you are stressed, the hypothalamus in your brain tells your adrenal glands to release cortisol. Some stress is a good thing. Stress keeps us motivated and helps us learn about our surrounding environment.
Most people don't realise that cortisol has many positive side effects. It is a potent anti-inflammatory and pain killer. It also keeps us motivated and energized throughout the day. Cortisol keeps your blood sugar stable so you don't need to eat frequently and it aids in the breakdown of protein, fat and carbohydrates.
Cortisol is produced in our body in a circadian rhythm. Every morning cortisol spikes, which is what wakes you out of bed. It is meant to strongest in the morning (and this is also when your energy should be at its best) and then it should decline throughout the day and be the lowest at night. It works in opposition to melatonin, the hormone that regulates your sleep cycle.
Cortisol becomes an issue that wreaks havoc on our health when it becomes dysregulated. It can quickly go from being your bestie to your evil frenemy.
High Cortisol
Cortisol becomes a major issue when it becomes chronically high. Elevated cortisol is no problem when it happens in short bursts and then quickly returns back to normal after the stress has been resolved.
Chronically high cortisol is not a normal situation and is unique to the human condition. Most of our life is actually meant to be spent at rest with no stress. If you consider wild animals, they spend most of their lives just hanging out, grazing, eating, walking around. It is only during those key moments when they are being hunted or hunting that stress hormones are high.
Unfortunately, we live in a very challenging world. Most of us have significant mental and emotional stress but we also live in a toxic world which results in significant internal stress as well.
When cortisol is chronically high, it delays gastric emptying (making you constipated), suppresses your immune system, downregulated thyroid hormones (killing your energy levels) and makes you really excellent at storing fat no matter what you eat.
People with high cortisol often feel tired and wired, have trouble sleeping, are unable to lose weight, have zero sex drive and catch infections easily.
Solutions
Reduce Stress: mental and emotional stress can drive up cortisol. Examine how you are managing your stress levels. My favorite technique for reduce stress and anxiety is the Emotional Freedom Technique.
Reset Your Circadian Rhythm: If you don't get to bed at a decent how and spend time on your phone or computer at night you can actually deplete your melatonin and raise your cortisol levels. The result is trouble sleeping and morning fatigue. Shift your bed time back by 30 minutes each night until you are sleeping by 10:00pm. Avoid bright lights and screens after 9pm or looking into getting a pair of these sexy blue light blocking sunglasses.
Take Adaptogens: Adaptogenic herbs help your body adapt to stress. It's important to understand that these supplements will not fix your problems but they can be helpful. My favorite herbs are rhodiola, ginseng, ashwagandha and rhelora.
Take Phosphotidylserine: If you feel wired at night and absolutely cannot get to sleep, try taking this supplement. It can help reduce high cortisol levels.
Look deeper: If you have tried the above and are still having symptoms of high cortisol, consider working with a FDN practitioner or a Functional Medicine doctor to run labs and identify any internal causes of high cortisol.
Low Cortisol
After cortisol has been chronically high, the stress system starts to become dysregulated because levated cortisol is catabolic. This means that it will break the body down over time. At some point the brain is telling the adrenal glands to produce cortisol but the system has become so dysfunction that the adrenals don't receive the proper message. Cortisol production starts to decline.
Low cortisol is problematic because cortisol is a blood sugar stabilizing hormone. With out adequate cortisol, you have trouble keeping your blood sugar stable. Low blood sugar without cortisol to stabilize it, results in the release of adrenalin to raise blood sugar.
With adrenalin comes a release of insulin. Insulin acts by lowering blood sugar and you end up on that rollercoaster of blood sugar fluctuations.
Since cortisol is energizing, people with low cortisol often feel exhausted. They may also experience increased pain and muscle aches since cortisol is anti-inflammatory and painkilling. People with low cortisol are prone to "bonking," feeling exhausted even after a full night's sleep, feeling overwhelmed and having low blood pressure.
Solutions
Licorice Root: Licorice will extend the half life of cortisol. This means that it will allow the cortisol to last longer in your body and exert it's effect. Licorice is fantastic at increasing energy levels. Do not use licorice root if you have high blood pressure or kidney disorders.
Avoid Coffee: Since you don't have tons of cortisol to go around, drinking coffee can deplete your cortisol even further. Coffee causes your adrenals to push out cortisol. You may get a temporary burst of energy, but later you will likely feel even more depleted and exhausted. Licorice root is a great alternative to coffee.
Avoid Long Duration Exercise: Those with low cortisol levels will struggle to recover from exercise. Long duration exercise will further stress out your body and lead to even lower cortisol levels. Stick to exercise that is gentle or short in length like High Intensity Interval Training, yoga, pilates and walking.
Like the solutions for high cortisol, getting extra sleep at night and taking adaptogenic herbs can also be helpful. If you can't seem to get back on track, no matter what you do, contact a practitioner training in Functional Diagnostic Nutrition or Functional Medicine.
Final Thoughts
Cortisol is an important hormone. While many of think of it as a bad thing, it is extremely important to our survival. When it works for you, you feel fantastic, energized and ready to take on the world. But when it's not working for you, seemingly simple tasks become extremely difficult.
Having normal cortisol production is important. If you haven't already, run a saliva or urine hormone panel to assess your cortisol levels and make changes as necessary.
How are you feeling these days? Are you struggling with high or low cortisol? Let me know in the comments below