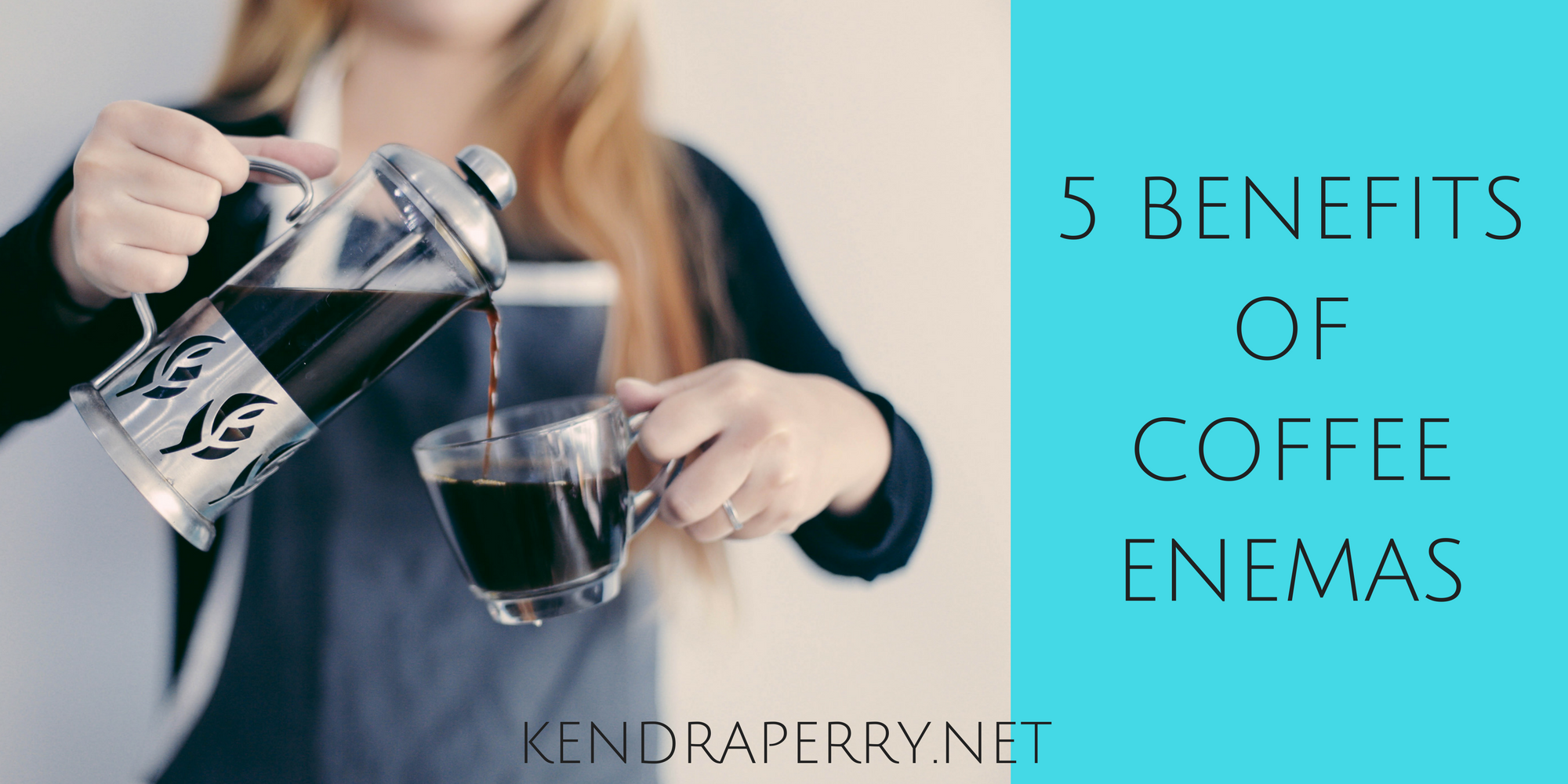 5 Benefits of Coffee Enemas
Many people have recently begun utilizing enemas to improve their overall health. Over a period of many years, excess waste that hasn't been eliminated can build up inside of your colon. In fact, anecdotal reports say that as much as 10 pounds of waste may accumulate in your body at one time. That's a lot of excess baggage you don't want to be carrying around.
When you perform a cleanse with an enema, it helps to remove toxic build-up, which will in turn provide immediate health benefits and relief from certain conditions.
There are many different ways to perform an enema, but today we will be focusing on one of the more 'taboo methods'—the coffee enema.
If you are new to the idea of enemas, the use of coffee may shock you. However, it can indeed help detoxify your body and remove the excess waste that could be accumulating within your body.
5 Benefits of Coffee Enemas
Coffee enemas can prevent the overgrowth of Candida.
Overgrowth of the Candida albicans fungus inside your intestines can cause a wide range of unpleasant symptoms, from fatigue, to brain fog, to a weakened immune system.
However, you should be happy to note that a coffee enema may help prevent the overgrowth of Candida, along with other bad bacteria. (1)
Coffee enemas can help detoxify your liver and bloodstream.
A coffee enema is a great way to detoxify your liver and bloodstream. Symptoms such as bloating, stomach aches, and intestinal disturbances can usually be traced back to an overworked liver.
When performing a coffee enema, the coffee is absorbed into the liver through the intestinal wall where it helps to take on some of that toxic load that the liver is unable to process on it's own. (2)
Exposure to environmental toxins cannot be avoided, but there are ways to mitigate the potential damages that result from excessive exposure. Detoxes help tremendously with this, as do proper nutrition and regular exercise.
Coffee enemas can promote better digestion and regularity.
A coffee enema can help to improve the flow of bile. (3) This helps to alkalinize your small intestines, which promotes better overall digestion.
When food that you consume is not properly digested, it can generate toxic chemicals within your intestines. These toxins are then absorbed by your liver. Utilizing a coffee enema not only helps your liver with this load, but it also will improve your digestion to make it so your liver doesn't have to work so hard in the first place.
Coffee enemas may help relieve anxiety and provide mental clarity.
Coffee is well known for its antioxidant properties. Many people who perform a coffee enema report a feeling of increased wellbeing and mental clarity, which also helps to provide relief for anxiety. The colon and liver are both parasympathetic organs, which have been shown play a role in anxiety disorders (4), meaning the cleanse from the enema helps to promote overall relaxation within your nervous system which helps ease anxiety symptoms.
Coffee enemas can help regulate hormones and restore balance to your endocrine system.
Your liver actually plays a very important role in the metabolism of hormones within your body. (5) Estrogen toxicity can actually develop from too much of the wrong type of estrogen accumulating within the liver. This can lead into a wide range of health issues for women, not least of all being a decreased ability to detoxify carcinogens. (6)
When you use a coffee enema with the intent of detoxifying your liver, an added benefit is the removal of these "bad" estrogen hormones that get flushed out as well. This helps to maintain proper hormonal balance for women.
Hormonal imbalances can also cause a wide range of symptoms such as fatigue, depression, low energy levels, and infertility.
Potential Side Effects
Coffee enemas can provide several great benefits for your health, with little to no side effects. Most of the unpleasant side effects can be negated by drinking plenty of fluids and staying properly hydrated. Once you have performed the enema, you expel a multitude of toxins and some water and electrolytes along with it.
Is A Coffee Enema Right for You?
If you're looking for a natural way to detoxify your body, a coffee enema is a good place to start. Other measures to consider include evaluation of your gut bacteria and incorporating some physical activity in your routine.
The Final Word
You don't have to wait until you exhibit symptoms of illness before performing a coffee enema. Preventive measures are always better than having to find a cure, so be proactive in protecting your health and wellbeing. Your body will thank you.
Always check with your doctor if you're unsure about the effects of a coffee enema on your body, and whether or not it is right for you.