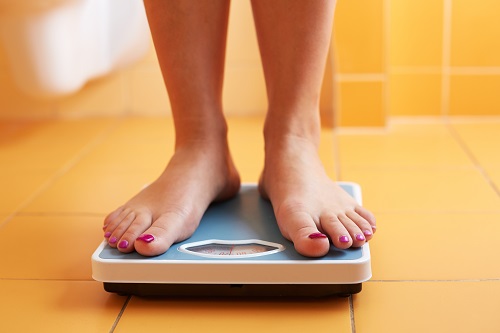 4 Hormones That Are Blocking Your Weight Loss Potential
Most people think that to lose weight they need to consume less calories and exercise more. It seems simple. Reduce food intake, increase physical activity and WABAM, you get to have the body of your dreams.
For any woman or man who has attempted weight loss with this equation, knows it isn't that easy. Pounds often don't come off the way one might hope. If the pounds do come off, keeping it that way for the long term is incredibly difficult.
Last week, I wrote about the Calories-in, Calories-out model of weight loss and why it fails in the long term. Check out this article to read more.
When is come to weight loss, we have a lot less conscious control then we think. The human body is a sophisticated machine. It is intricate and complicated and weight loss is not a mathematical equation.
What affects weight loss the most is hormones. Hormones are the messengers that dictate the processes which occur on a regular basis. In a recent online event, hormone expert, Dr. Sara Gottfried said, "Hormones dictate what your body does with food." Interesting. Let me say that one again, "Hormones dictate what your body does with food."
This is the reason you can't lose that last ten pounds. This explains why even though you are eating healthy food in controlled portions, the weight won't seem to budge. Obesity is not a condition of gluttony or laziness. It's all about the hormones.
Here are 4 hormones that play a crucial role in your body's ability to shed extra fat.
1. Insulin
Insulin is the hormone that allows sugar in the blood to enter into the cells for energy production. Think of insulin like a key to the doors of the cell. You eat dietary sugar or carbohydrate and your blood sugar goes up. Insulin then opens the doors to the cells and blood sugar enters.
This is all good until your blood sugar becomes elevated too often and the cells start to get annoyed by insulin's constant knocking. The result is insulin resistance in which the cell doors no longer open.
If you are carrying extra weight, especially around the belly, then you likely have some degree of insulin resistance. This is because insulin is also a fat storage hormone. Excess sugar in the blood that cannot move into the cells, is taken to the liver where is can be stored as fat. It is impossible to lose weight when you have insulin resistance.
Solution? Cut down on sugar and refined carbohydrates like white bread, pasta, muffins and bagels. Research has also shown that drinking 2 tablespoons of apple cider vinegar before a high carbohydrate meal can significantly lower blood sugar levels for those people with insulin resistance (1).
2. Ghrelin
WTF is ghrelin? Ghrelin is a hormone produced mainly in the stomach. When your stomach is empty, this hormone is secreted and tells your brain to become hungry. When the stomach is full, ghrelin is low (2).
Problems arise when ghrelin becomes chronically elevated. High ghrelin means you are hungry all the time. If you just ate dinner and you are already in the fridge looking for more snacks, you may have a ghrelin imbalance.
Elevated ghrelin may arise from chronic dieting. This may explain why it is so hard to stick with calorie restricted diets. Your body wants more food so it makes it impossible to resist food. Another factor shown to affect ghrelin is sleep.
Solution? Don't try to lose weight by eating too little. You may screw up your hormone system in the long term causing you to gain more weight. Make sure to get at least 8-9 hours of sleep a night, preferably going to sleep before 10:30pm each night (3).
3. Leptin
Leptin is made in the fat cells and tells the brain when to stop storing fat. The more fat you have, the more leptin you make, and the more your brain will increase metabolic rate to burn this fat. In terms of losing weight, higher leptin is better.
So why don't the brains of overweight people get the leptin signal to stop making fat? Unfortunately just like you can become insulin resistant, you can also become leptin resistant. The more body fat you accumulate, the more leptin you have communicating with the brain. The constant influx of insulin annoys the brain and the brain stops listening. The result is continued fat accumulation despite the fact you already have enough.
Solution? Cut out the sugar and trans fats. Research has shown consumption of the two are associated with elevated leptin and leptin resistance (4).
4. Cortisol
Cortisol is incredibly important in the complicated fat loss equation. Since cortisol is a stress hormone, it is secreted when the body is under some form of stress. Stress hormones tell your brain that survival is being threatened. When you are in survival mode, your body becomes excellent at conserving resources, fat included.
Elevated cortisol is often at the root of weight gain. When cortisol is high, you carry excess weight around the belly. You may also feel frazzled, wired and overwhelmed.
Solution? Manage your stress. Go to yoga. Meditate. Breathe. Also consider looking for hidden stressors in the body such as leaky gut, gut infections, food intolerances and liver congestion.
Bottom Line
Hormone balance is important. If you are carrying excess weight, then you likely have a combination of the above imbalances. Low fat and calorie restricted diets may only serve to exacerbate these issues. We all know how to lose weight in the short term but long term weight loss is the ultimate goal. Figuring out how to balance leptin, ghrelin, insulin and cortisol is the key to getting fit and staying fit.